Habitudes
for iPhone
The easiest app
to track your habits.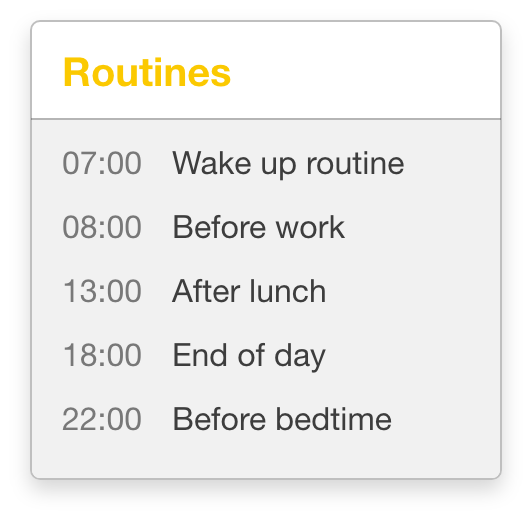 Define your routines
Use the default routines,
or create your own.

Fine-tune your day.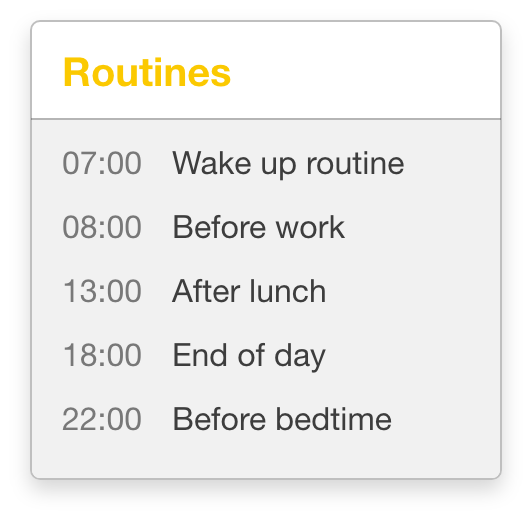 Set your habits
Keep track of every task
you need to do every day.

Never forget to exercise again.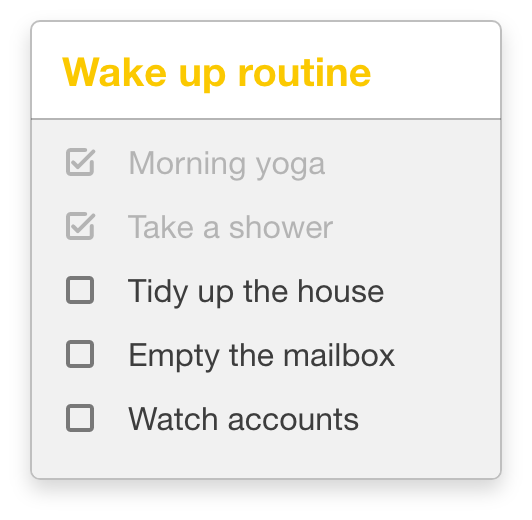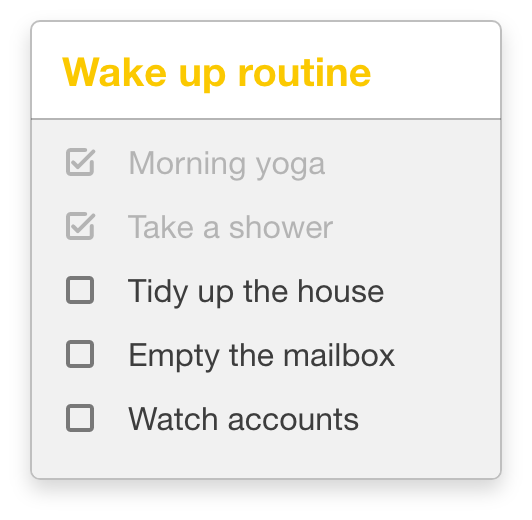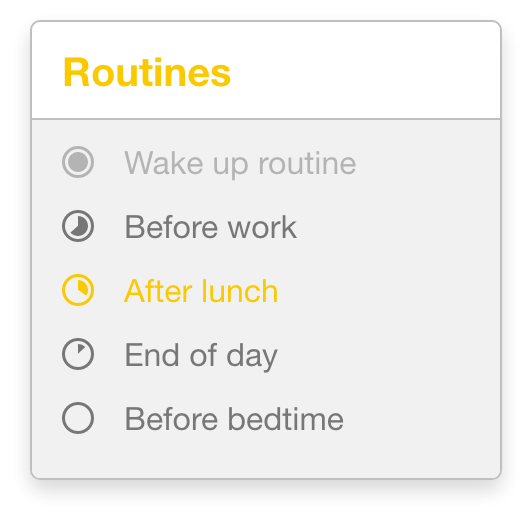 Live the day
Mark your habits as done
throughout the day.

Achieve a perfect score.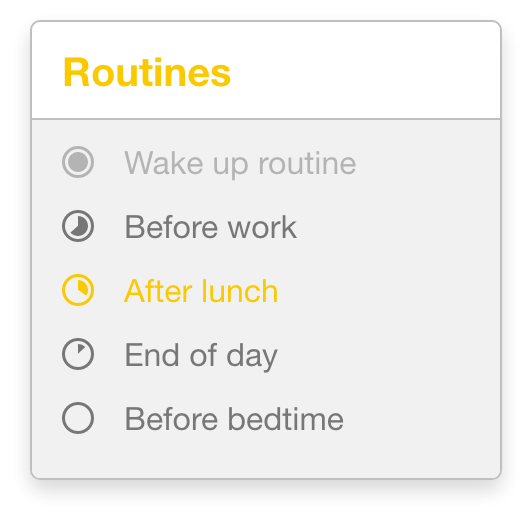 Crafted for your iPhone
Fed up with ugly multiplatform apps?
Yes I am.
Apps must be made carefully for your OS.

Available in english.
Get Habitudes for iPhone today